FACILITY MANAGEMENT
We know your challenges
Do you work in facilities management or run a cleaning company? Then of course you want to spend as little time as possible filling in and processing work orders.

With OutSmart's multitool, you can complete and track your work orders and quotations quickly and easily.
From planning and digital work orders to managing quotations and invoices, time recording, and liaising with your colleagues and customers.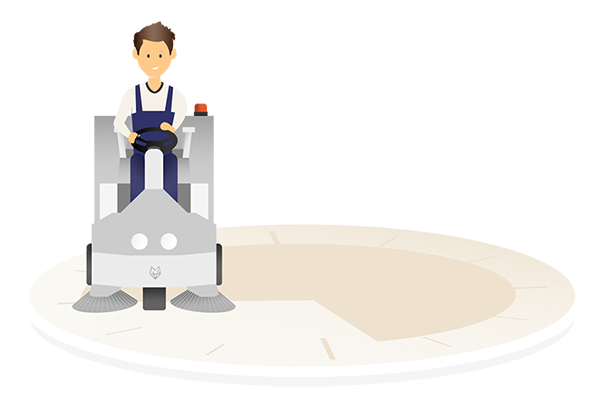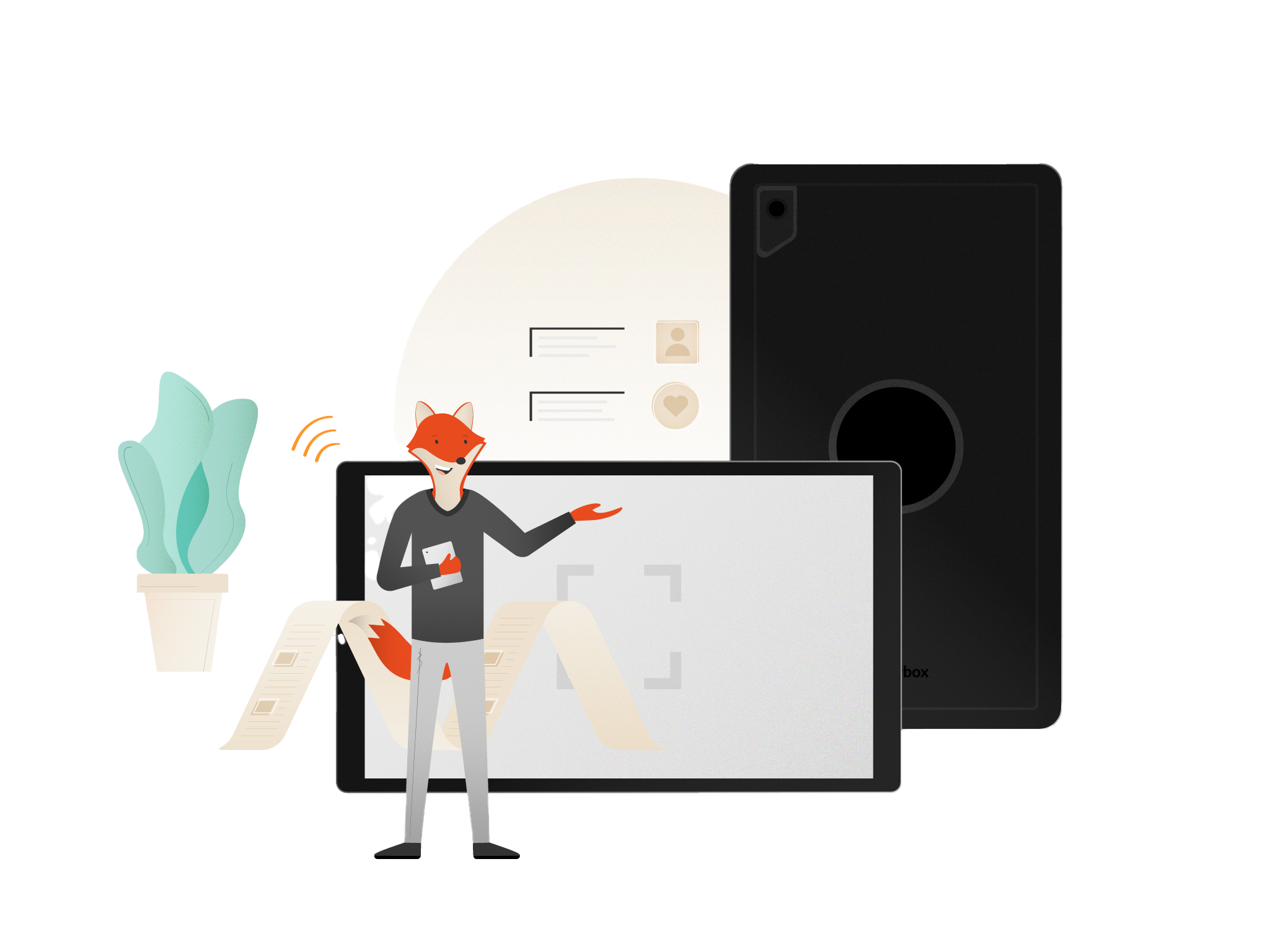 OutSmart as facility software: your digital multitool
OutSmart is an all-in-one software package that is perfect as facilities software. If you have a field service, good communication is paramount: field and office staff need to be in constant communication with each other to ensure a smooth workflow. If things get bogged down, things fall between the cracks and your employees run the risk of missed deadlines or incorrect invoices. In other words: Your customers are the ones who suffer.

With OutSmart, you get it right the first time. Less bureaucracy and administration, more doing what you do best.
Facility planning: How do you do it?
Just one example of an aspect that gives many cleaning companies headaches: facility planning. How do you currently plan your facilities process? Perhaps you use Excel for your planning, but you realise you are reaching limits. For example, your company is growing, which means you have more or bigger orders, and this makes your construction planning in Excel increasingly cluttered.

Or you still prefer to make your facility planning on paper, but now realise that you need software to adjust and expand your plan easily.

OutSmart is a planning tool that will make your cleaning planning easier and more flexible. Best of all, it is very intuitive to use. We are delighted to present our software to you.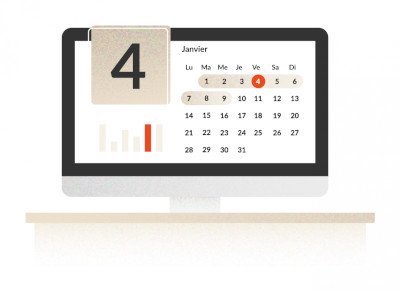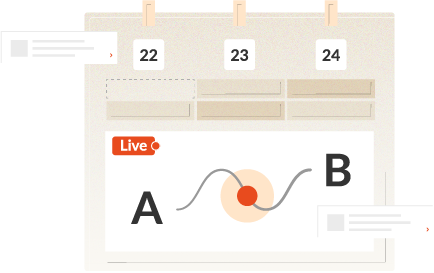 Facility management: well organised with digital work orders
Work orders on paper are inconvenient: the order gets lost, unreadable, or not fully completed... With digital work orders, all this is a thing of the past. OutSmart started as a work order app and has optimised its digital work orders over the years based on input from our customers.
Work orders are delivered digitally to the right employee and the workflow feature in the app ensures that employees do not forget to fill in fields. At the touch of a button, the completed work order is sent back to the office, where it can be processed immediately.
Create professional quotations
OutSmart quotations is the perfect tool for quickly creating detailed, professional quotations. Of course, you can customise the layout of the quotation to suit your company's design.

You can immediately send the quotation to the customer digitally. Have you not received a response to the offer after some time? OutSmart automatically sends a reminder. Once the customer has signed and returned the quotation, you can convert it into a work order to be scheduled with a single click.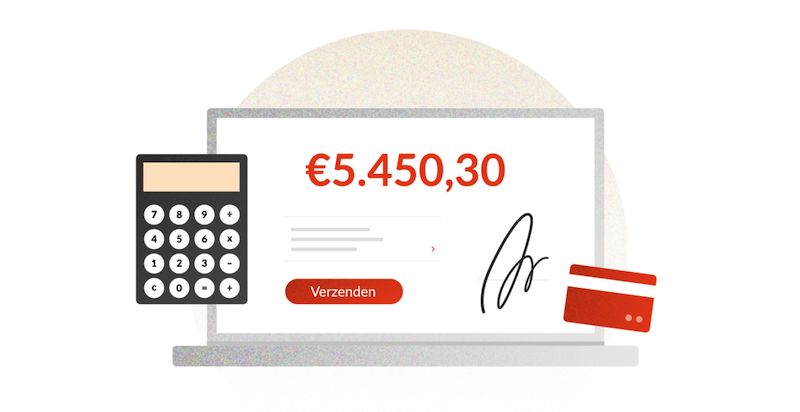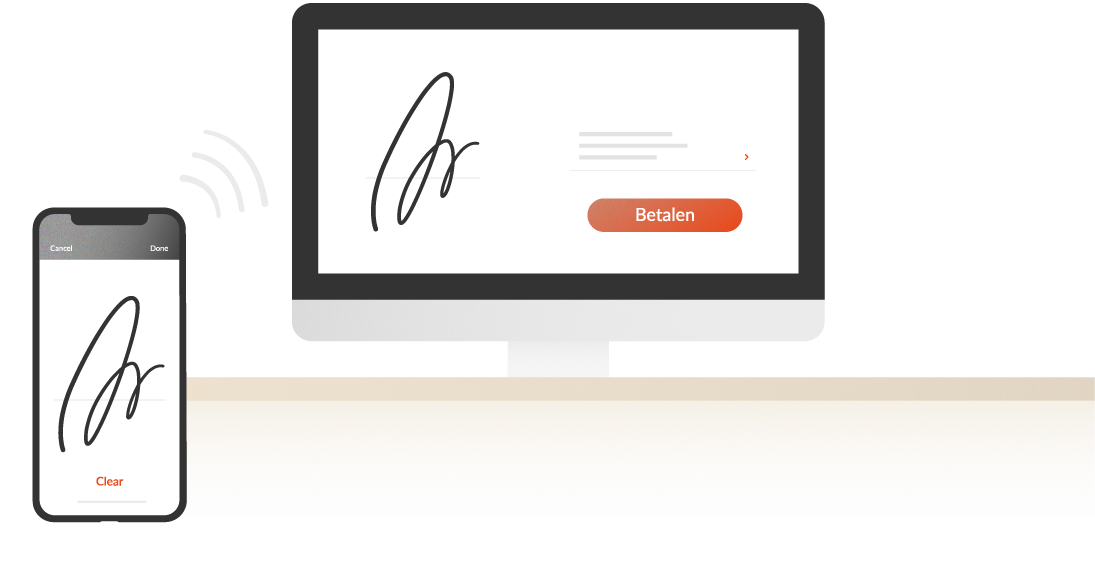 Easy invoicing with just a few clicks
Upon completion of a work order, your field worker sends the completed work order back to the office. At the office, the work order is then converted into an online invoice with a single click. You can send the invoice directly from OutSmart. Do you use SumUp? If so, you can even let the customer pay directly in the app on the field worker's phone or tablet.
Smart app for field service
OutSmart's app for your field service ensures they always know exactly where they stand. The app allows them to view and complete their digital work orders. Do they need extra materials for an unplanned job? Through the app, they can immediately see the material stock in the office. Moreover, they always have their digital work schedule at their fingertips.

When a job is done, they add photos of their work in the app and have the customer digitally sign for approval. They send the completed work order back to the office, where office staff immediately start managing and billing
Integrate OutSmart with your favorite software.
These may be of interest to you
Digitalise your business processes
Curious if OutSmart is a good fit for your organisation? Request a demo right away or get in touch with us. We'd love to get to know your organisation and business processes better. This way, we can tailor our software to your company.