QUOTATION SOFTWARE
Automate Your Quotation Process
Convincing the customer? It starts with a clear and attractive quotation. It provides a concise overview of the pricing and the services you intend to provide at a glance.
Our software ensures that less manual work is required and more tasks can be automated.
Try it out for yourself now with our software. Take advantage of the opportunity to test it for free.
These companies successfully use our quotation software
QUOTATION SOFTWARE
Benefits of quotation software with OutSmart
Clear Pricing Quotation
Quickly and intelligently create a professional quotation. Customize it with your own layout and logo while ensuring automated processes. This allows the customer to get a positive impression of your organization right away.
Customized Offers
With the quotation software, you can swiftly create customized offers. This ensures that nothing important is missing, leaving an excellent impression from the start.
Instant Conversion to Work Order
You can have the quotation signed online immediately. Once done, you can effortlessly convert it into a work order and proceed with your planning.
Leave a Professional Impression with Quotation Software
With a quotation, you aim to convince the customer of your offer. A messy and confusing quotation puts you at an immediate disadvantage. Do you really want to score points? With a well-organized quotation, you provide your customers with a clear overview of your offerings and the associated costs.
OutSmart assists you in creating a professional quotation. With our software, you can generate your customized quotation in just a few clicks, offering the customer a clear presentation of your prices and services.
With OutSmart's software, you opt for:
Quickly and intelligently creating and sending professional quotations.
Customizing the quotation with your own branding, layout, and logo.
Your customers sign the quotation online instantly through our program.
Automated processes.
From Schedule to Proposal

From Proposal to Quotation

From Quotation to Sending

From Sending to Work Order
From Schedule to Proposal
Before you dive into creating quotations, you can easily set up a schedule within OutSmart. There's one default schedule ready for you, but you can easily customize it to your preferences. Default settings might include options such as title, VAT percentage, layout, and currency.
From Proposal to Quotation
You can start working on your quotations. Select the materials and hourly rates needed for your proposal. Change the order if necessary and provide additional information in a text line. Do you want to add photos or notes to the quotation? This is also possible with OutSmart's quotation software.
From Quotation to Sending
Is the quotation ready? With OutSmart, you no longer need to struggle with sending the quotation. This happens automatically. You can easily send or export it and have it signed online by the customer using the appropriate template.
From Sending to Work Order
Once the customer has accepted and signed the quotation, you can begin the work. With OutSmart's software, you can easily convert the quotation into a digital work order. With these settings, you can automatically fill in some fields and initiate the staff scheduling. You can assign a field service worker as needed for the job and schedule the quotation accordingly.
Creating an Attractive Quotation Easily with OutSmart
Ideally, you want to wait as little as possible before sending out the quotation. The sooner you send the offer, the quicker you can get started on the project.
Where you used to spend a long time laboring over quotations and preferred to put them off, with OutSmart's software, it can be sent faster than ever before. In just a few clicks, you can customize the document to your liking and effortlessly create an appealing overview of the pricing and the services offered.
The quotation is ready for you in the system. All you have to do is make the necessary adjustments and send it to both existing and new clients with just one click.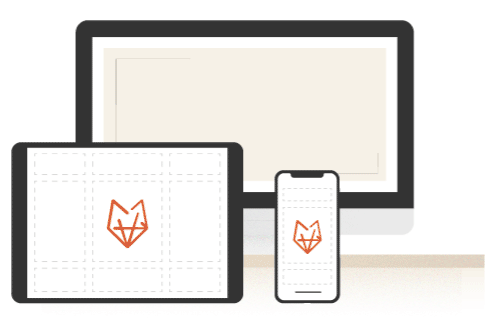 Discover what OutSmart can do for you
OutSmart: Your Partner in Various Scenarios
OutSmart's goal is to optimize and streamline administrative processes within your organization. With the software, you can digitize your business processes, benefiting from:
A digital planning board with clear and flexible schedules.
One central location for your work orders, ensuring they are never lost.
Easy time tracking in the digital time registration system.
Automated invoicing.
OutSmart: Your Quotation Online in Just a Few Clicks
Start now with your free software program for quotations
Are you a field service company looking to streamline your processes? Look no further. OutSmart is the partner you need. And the best part: you can try our software for free! In addition to working with standardized quotations, you can also take advantage of other features offered by OutSmart. If you like the software, we'll implement it for you right away.
Get your free trial account in three simple steps:
Request your trial account by clicking the button below.
Fill in your details. Hint: we don't ask for your banking information.
You can immediately use your free account and discover the numerous possibilities of OutSmart.
Start your free trial period now