PLANSMART
PlanSmart: planning at the click of a button
Planning has never been so easy! No more puzzling and dragging, just one click on a button. The system automatically creates a schedule and calculates the most efficient route for each employee. This saves you time, fuel costs and allows you to process more work orders in a day.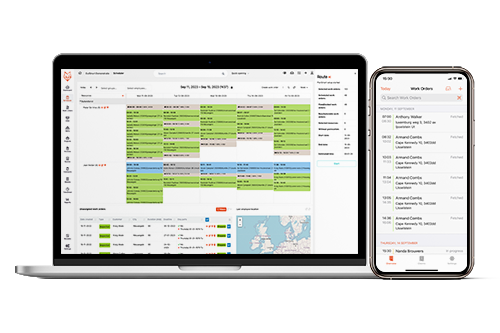 This is what PlanSmart offers you: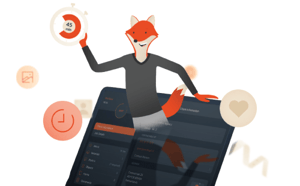 More work orders in less time
PlanSmart takes into account the residence of each field service employee and the locations of all the tasks for that day. The system then automatically calculates who is best suited for each task and in what order. This allows you to work super efficiently and schedule more work orders in less time!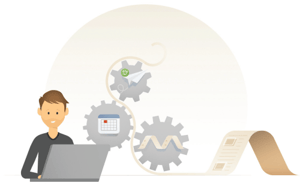 Never manually schedule again
PlanSmart automatically creates an accurate schedule. All you need to do is check off which work orders you want to schedule on your digital planning board, specify the people you'd like to assign them to, and the time frame for when the tasks need to be completed. Click the button, and you're done! Easy, right?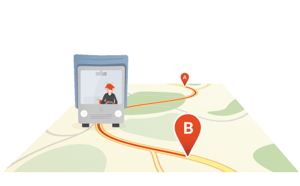 Always informed of the status
With PlanSmart, you have all tasks, appointments, and responsibilities gathered in one central place. When a task is completed, you'll see it immediately. You're always informed of the status and can easily maintain an overview.
In 3 steps from work order to completed job
With PlanSmart, you can easily and quickly create an efficient schedule for all your field service employees. In concrete terms, you go from a work order to a completed job in 3 steps.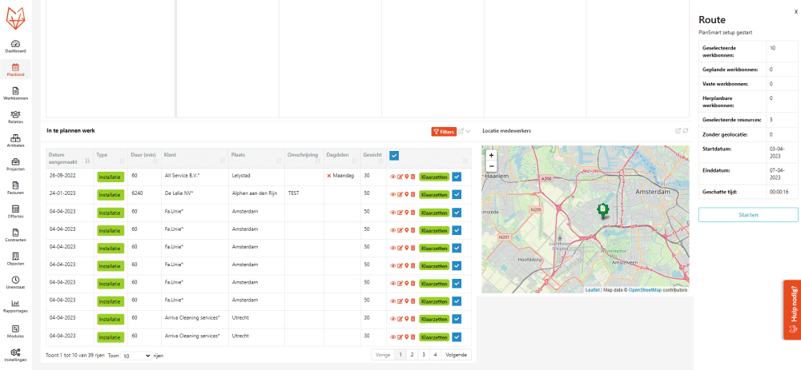 Step 1. Select the right work orders, period, and employees
In the system, you select all the work orders you want to schedule, specify which employees (groups) you'd like to assign these tasks to, and indicate the time frame within which these tasks need to be completed.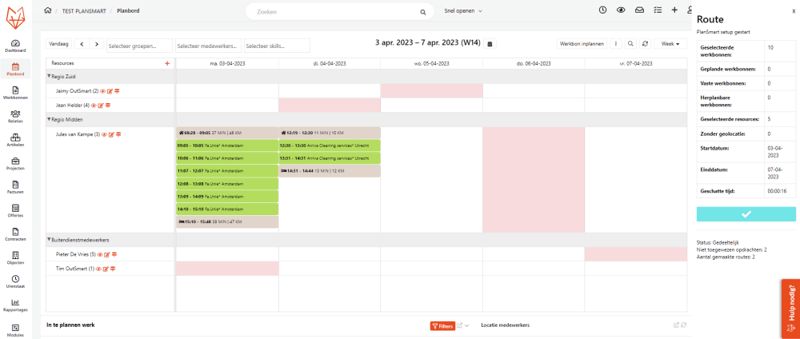 Step 2. Let PlanSmart create the most efficient planning
Have all your preferences selected and pressed the button? PlanSmart then automatically generates a schedule that:
Takes into account that each employee follows the most efficient route for them. For example, it considers the distance between your employees' residences and the locations of the tasks.
Is aligned with your employees' availability. If someone is on leave, they won't be scheduled.
Takes into account the preferred days or time slots of your clients.
Considers the maximum weight that your employees' transportation can carry. If someone uses a vehicle with a maximum weight capacity of 1,000 kilograms, PlanSmart takes that into account in the scheduling.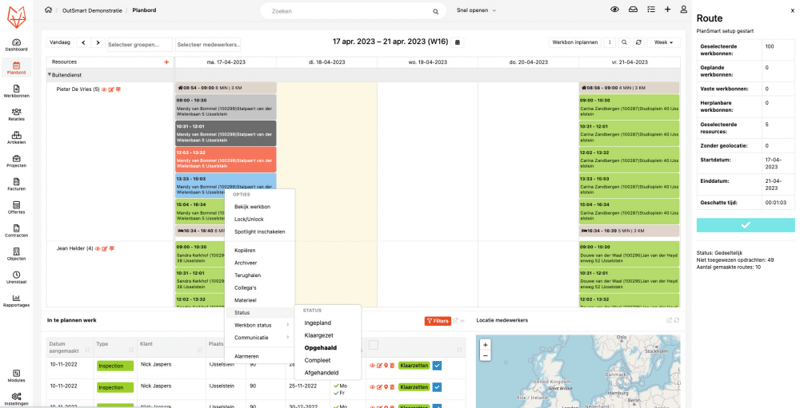 Step 3. Monitor the real-time status of all tasks
Once the schedule is finalized, it's time for your field service employees to hit the road. At the headquarters, you can see exactly where each employee is located. When someone completes a task and the digital work order is sent, the task on the schedule automatically changes color. You always maintain an overview and can see precisely if everything is progressing according to the schedule.
PlanSmart
---
Efficient digital planning

The most optimal route

Scheduling with just a few mouse clicks

More work orders in less time

Never manually plan again

Always informed of the status
The convenience for your employees: overview and time-saving
PlanSmart not only makes your work easier but also benefits your field service employees. They can accomplish more in less time, avoid covering long distances from task to task, and no longer need to figure out the most efficient route to take. All the information they need is collected in the app.
In addition to viewing the schedule and the most efficient route, your employees use the app, for example, to:
Access information about objects and their history.
Clock travel time and hours worked.
Record used materials and other details.
Add photos of the (completed) job.
Have the customer sign off. Afterward, the completed work order is immediately sent to the headquarters.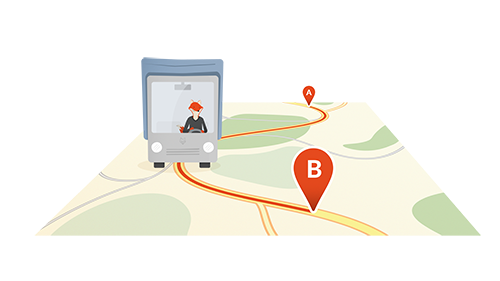 Want to try PlanSmart for free and see if it's right for you?
Curious about PlanSmart and want to experience its convenience firsthand? Create a free trial account right away or sign up for a free demo. In the demo, you'll receive a digital tour of PlanSmart and learn all about its features and benefits!