Workflow software
A good workflow ensures productivity and peace of mind. It is precisely in the area of workflow that things often go wrong: there is no overview or people work alongside each other. In companies with field sales, for example, cooperation between inside and outside sales often leaves much to be desired.

OutSmart provides workflow software especially for companies with field sales. We thought, quite stubbornly, that this barrier between office workers and field service people could be improved.

The result is OutSmart, and whether OutSmart actually integrates your inside and field service into one perfect workflow is up to you to decide. In any case, our automations ensure that you can schedule jobs and craftsmen easily, flexibly and clearly.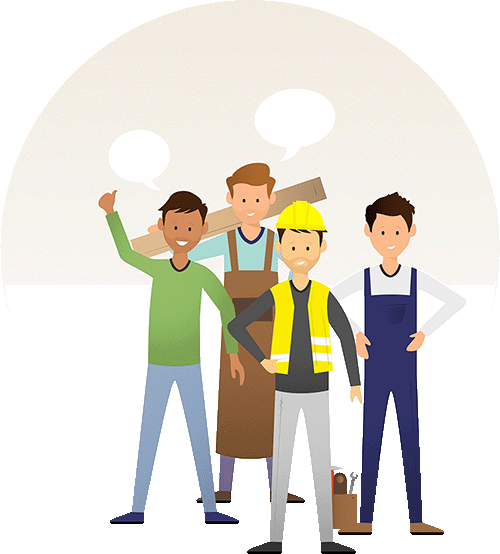 Explore the benefits of our Workflow Software
All in the right (work) flow
Both in the office and in your field service, you want to create a workflow that works, and those workflows should flow effortlessly into each other and interact with each other. OutSmart is the solution for being the perfect connection between inside and outside, making your workflows run smoother and everyone always up-to-date.
No more lost orders: always in order
Order in your orders, both for your office staff and for your field staff: that is what OutSmart's workflow software ensures. No more searching for work slips that have disappeared without a trace, no more haggling over unclear orders by phone and certainly no more frustration because it is such a huge mess.
Free testing


By now we have learned: OutSmart's workflow software does sell itself. We can tell you a great story (as below), but it works best if you put it to the test yourself. That's why you can test OutSmart for free. With no obligation to buy or snags.
What is workflow software?
Of course, you will only appreciate the usefulness of workflow software once you have a clear understanding of what workflow is and what you gain from a good workflow.

In fact, a workflow is nothing more than a good, systematic way of doing your work to achieve a certain result. You have a goal and set up a plan in advance to achieve that goal. That plan is your workflow. As you follow your workflow, you get closer and closer to your goal.

Often, a workflow consists of several 'small workflows' that intertwine. Suppose you are a planner for a transport company. Your workflow then has the goal of getting all customers to receive their deliveries on time and to their full satisfaction. That workflow in turn consists of several small workflows. For example, you have a workflow to schedule your orders for this month, and in addition, you have another workflow to follow up orders you receive over the phone. These two small workflows interlock, so your task package for these two tasks looks like this in chronological order:


You process the orders received over the phone into the system so that they are ready to be scheduled.
You schedule all orders for this month, including those you created in step 1.
As you can see: your workflow consists of several 'small workflows' or 'building blocks', forming your overall workflow.
What can you do with workflow software?
The perfect answer to the question of what you can do with workflow software should really be "everything!". You can build, automate and optimise your entire workflow yourself. Automatic signals ensure that invoices are sent automatically after completing a workflow.

Your workflow software should serve as workflow management: everything should be taken care of, everything should be thought of. That is: you want to be able to plan, track, register, communicate, report everything at work in one system. So that includes things like:
Project planning
Staff planning
Hours registration
Live updates of the work
Invoicing
Automatic messages to customers (appointment confirmations, payment requests, reminders)
Only when everything is in one system, connected and communicating with each other, can you actually speak of workflow software. Think about it: if you always have to manually retrieve information in all kinds of separate systems, there is no longer really a workflow. You chase the workflow, but you are constantly knocked off your feet when your software thwarts you and you are thus a kind of Head of Documentation, or even worse, Head of Troubleshooting.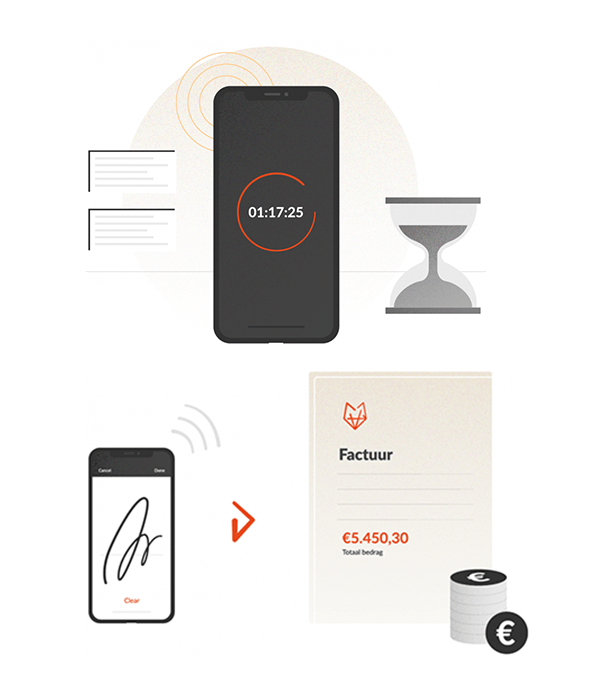 What should a workflow system take care of?
OK, so you are looking for a good workflow management system that does what it promises and that really creates order out of chaos and ensures that everything runs smoothly 'naturally'.

As far as we are concerned, two things are very important in a workflow. These two things can make or break a good workflow:
Overview
Everything depends on an overview of your work. Unrest and stress at work often arise not from busyness, but from a lack of overview. You need a clear schedule and a defined path.

Of course, it doesn't matter if you deviate from this every now and then, as long as you don't get lost and always keep the end goal clearly in mind.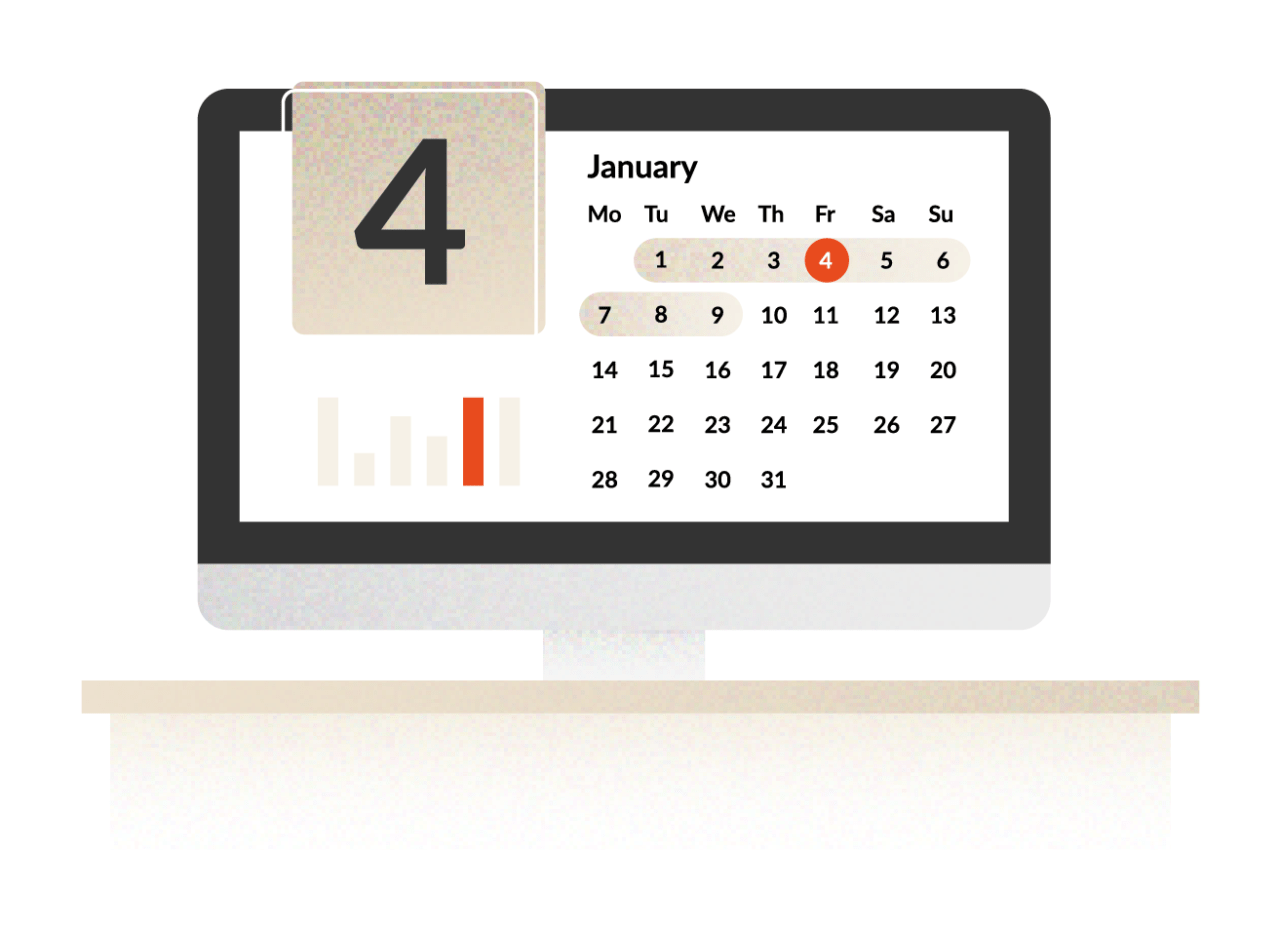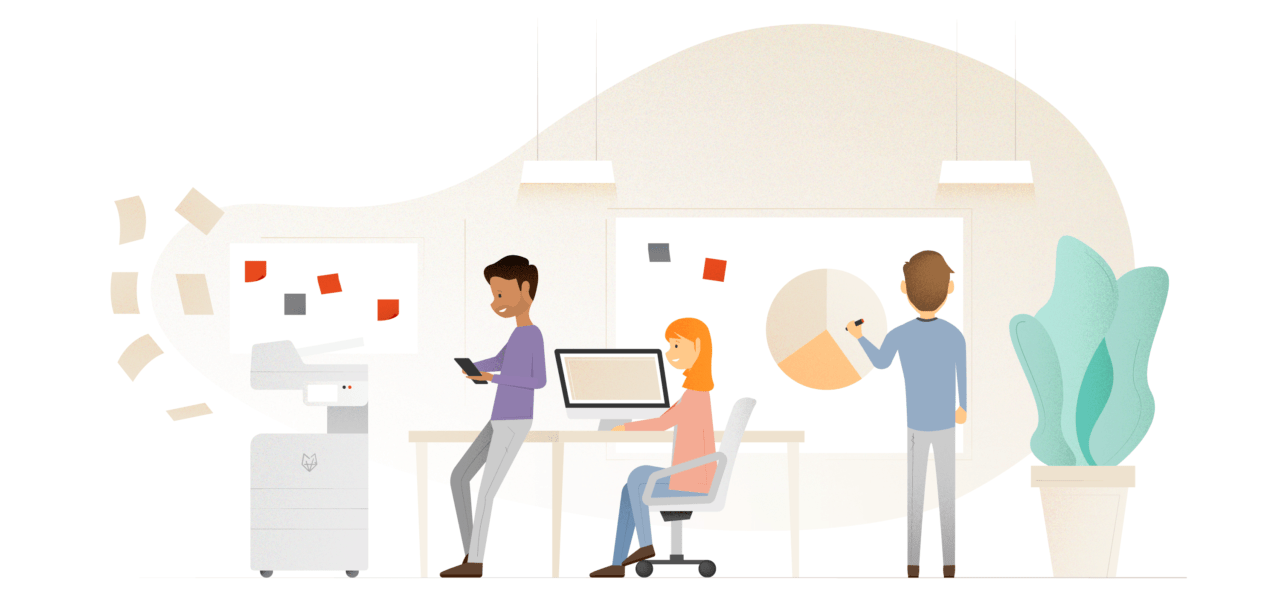 Communication
You are not an island, but work with and depend on your colleagues, both your colleagues in the office and your colleagues in the field service. You need ongoing insight into the latest state of affairs to do your job well and respond to the latest developments. What are your colleagues doing? What are they running into? How is inventory doing? What was the problem with job A, has job B been done satisfactorily or not?

Keeping abreast of everything at all times requires communication. In other words: you need to communicate with colleagues, as does your workflow system. Only that way will you be and stay up-to-date.
Creating your digital workflow with OutSmart
Automation makes work easier and ensures improved processes. With OutSmart's workflow software, you always have insight and an overview of current project and employee data. More and more companies with a field service are conveniently using OutSmart as their workflow software.

After all, OutSmart is a reliable partner:
The app is easy to use;
We are the perfect link between your field service and your planning and administration teams in the office;
All components can be cleverly linked to lots of different accounting systems, ERPs, and CRMs (check out the existing integrations);
You can test for free without leaving your account details, so you can't afford to lose out.
We are happy to explain how creating a workflow with OutSmart works. The focus is on overview and communication.
Always perfect overview in the office
OutSmart is workflow software that works like an interactive documentation system. With OutSmart, office staff have comprehensive software for planning, quoting, reporting, and invoicing. They see the position of the field staff in real-time on a map and can easily intervene by making last-minute schedule changes. They do not need to call the field service about such a change in planning, as the rescheduled field service employee is immediately notified of the change.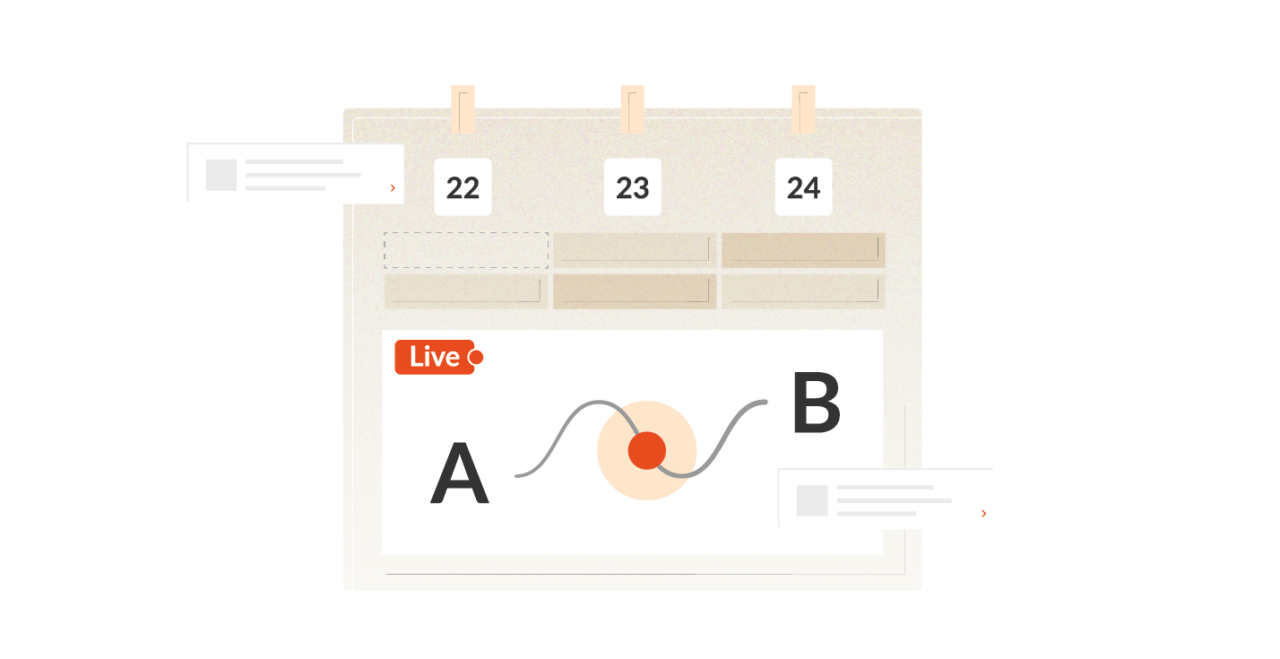 Special Workflow feature in the app
It is possible to work with workflows in the OutSmart app. You can create these yourself in the back office.

With the Workflow function, a field service employee cannot forget anything: for each job, he goes through a work order from A to Z, always in the same way, and therefore cannot overlook any items to be completed.

This saves the field service employee, but also the office staff, a lot of (telephone) time and frustration. The field service cannot forget to fill in anything and employees in the office always get all the information they need this way.

The overall workflow within the company runs smoothly this way, as everyone gets the info they need to go through the next steps of the work process.

On the right, we have created a sample workflow. As you can see: the field staff member can still see the most important information of the work order here. In addition, he will go through the preselected steps to execute and complete the work order.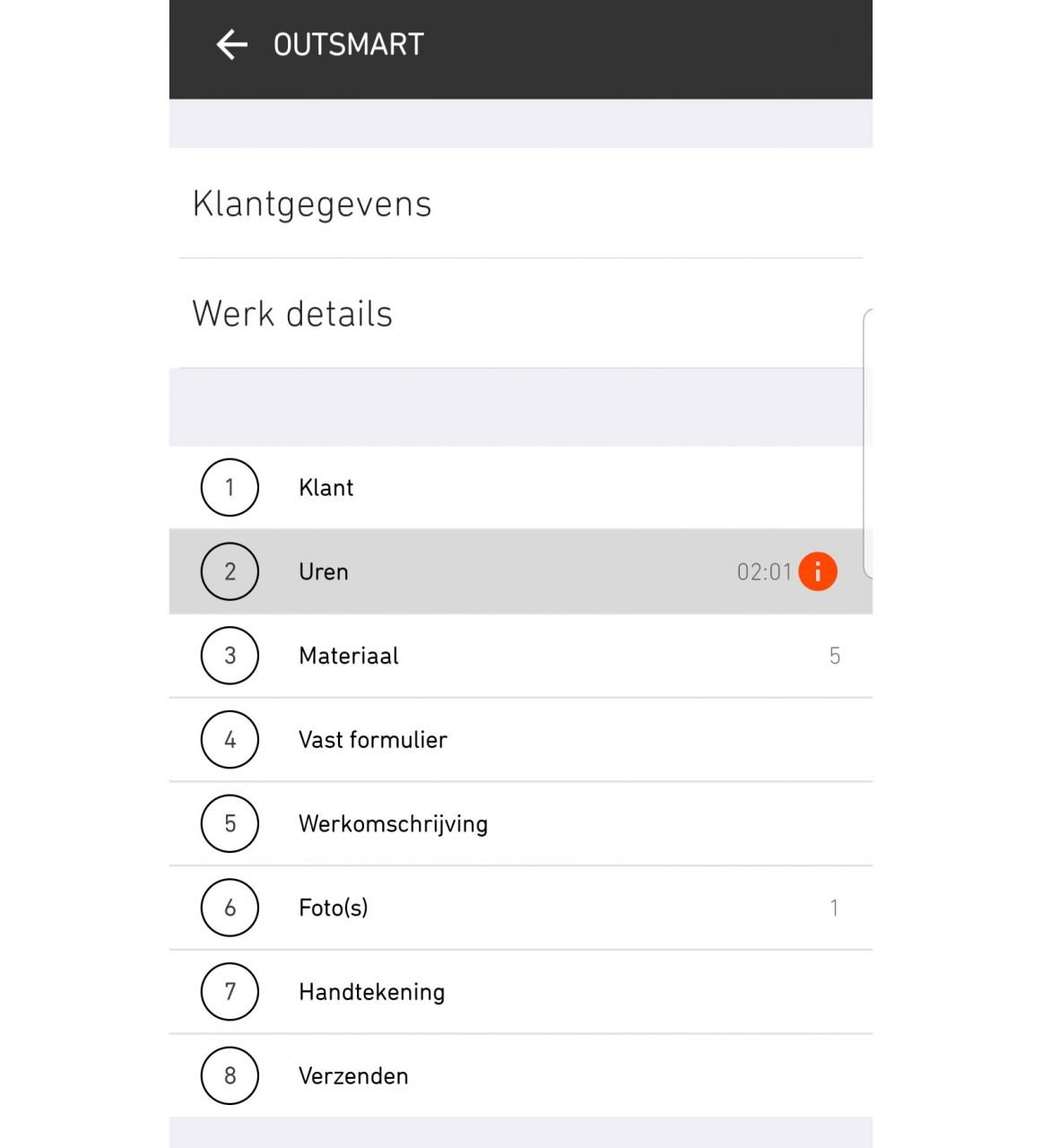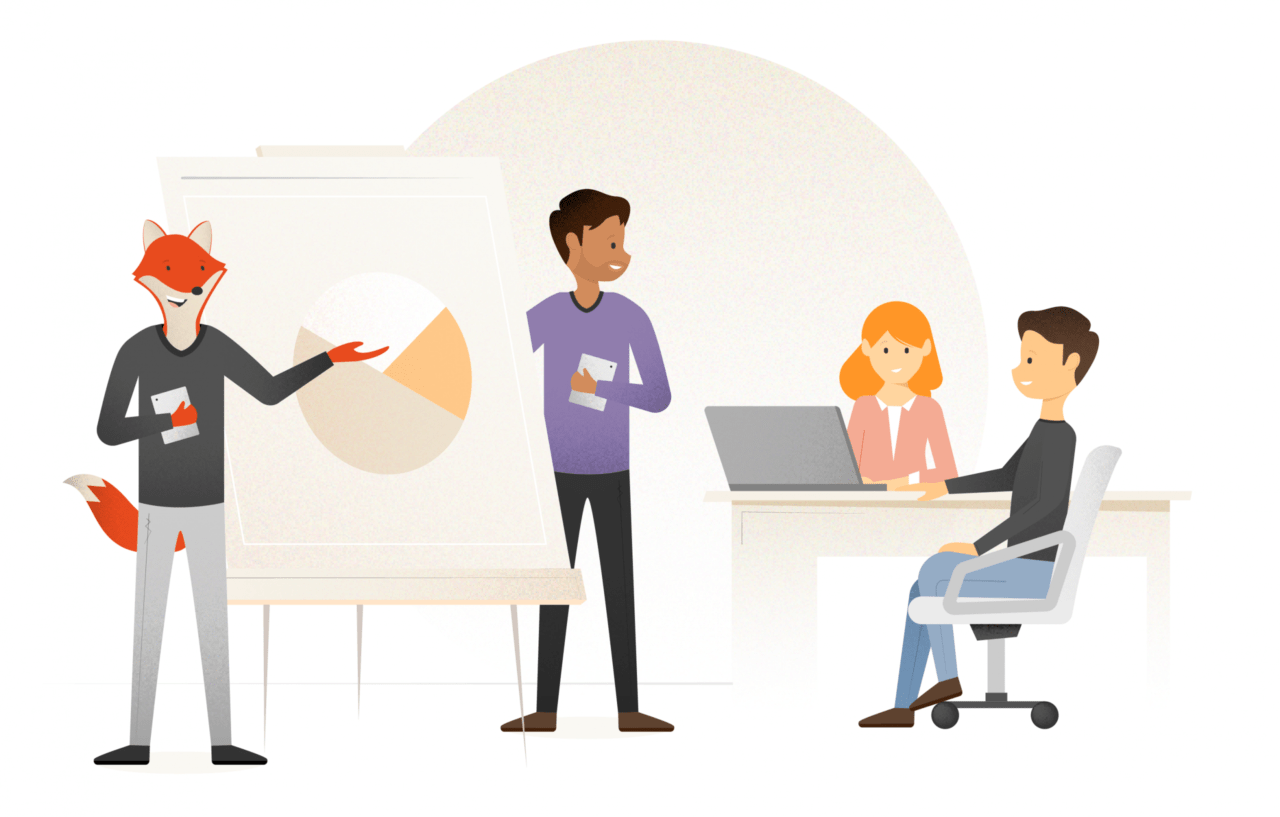 Effortless communication between office and field staff
Everything works together within OutSmart's workflow software. Field and office staff are automatically connected and their tasks flow effortlessly into each other.

Orders that are scheduled in the office automatically appear in the field service employee's app, together with the corresponding digital work order. He instantly sees his schedule and knows where he is expected. Make real-time adjustments in a digital planning board? No problem, the field worker receives an instant notification, so there is no need to call back.

Is a job ready? Your field staff member confirms it in a few clicks in the app and his time registration is immediately up to date. He takes photos of his work, adds them to the app and then immediately asks for the customer's signature. The completed job with the customer's approval is sent back to the office directly from the app. There, the invoice is already ready and sent to the customer in a few clicks.
Want to know if a workflow programme works for your business? Try it out for free!
Are you sitting with a frown on your forehead reading about OutSmart as a workflow software, because you have yet to see if it is really that useful for you? Then you are our perfect guinea pig for a free trial with OutSmart! Do you currently have:
A frustrating workflow where you always lose important data?
Need peace and regularity in your work processes?
A field service that constantly loses their paper work orders?
Fed up with the endless administration that keeps falling behind?
Then try OutSmart's workflow software for free and for nothing! Here's what you get:
Free access to all OutSmart's functionalities
Great support that answers all your questions immediately during working hours